Have you heard about podcast? I guess all techy members of Pukhtoogle are already aware about this term and most of them who are using iPhone might have seen podcast app as well. Let me share a paragraph on what is podcast, Kisa dase da che?
A podcast is an episodic series of digital audio files which a user can subscribe to so that new episodes are automatically downloaded via web syndication to the user's own local computer, mobile application, or portable media player. The word arose as a portmanteau of "iPod" (a brand of media player) and "broadcast".
A podcast is the easiest way to learn about new things on the go. Instead of reading blog posts, newspaper or any other article while you are working; you can simply start a podcast and listen to it. In most cases if you are going for exercise, a walk or traveling; podcast can help you to learn more in less time.
Meet Faisal Khan and Shafeeq Gigyani, the one who started podcast series in our own mother language Pashto. They are enlightening our youngsters about technology, innovation, economy and education through their regular series of podcasts. This is a step toward a 2nd version of Peshawar. which would be a city of tech, design and Art. I am sharing few episode of podcast with you and encourage everyone to subscribe and follow them for future episode.
Faisal is CEO and the driving force at Peshawar 2.0. He is a strong believer in the power of technology and entrepreneurship and has an unwavering love for the city. Faisal is a biologist and has academic interests not just in genetic circuits and cells but also startups and ecosystems. He holds a masters and a doctorate from Oxford and has won numerous scholarships and awards.
Shafeeq Gigyani is Education activist working against Ignorance and Militancy. He did Master in Public Administration from University of Peshawar and working as campaign manager in Peshawar 2.0
How to add Pashto podcast in iPhone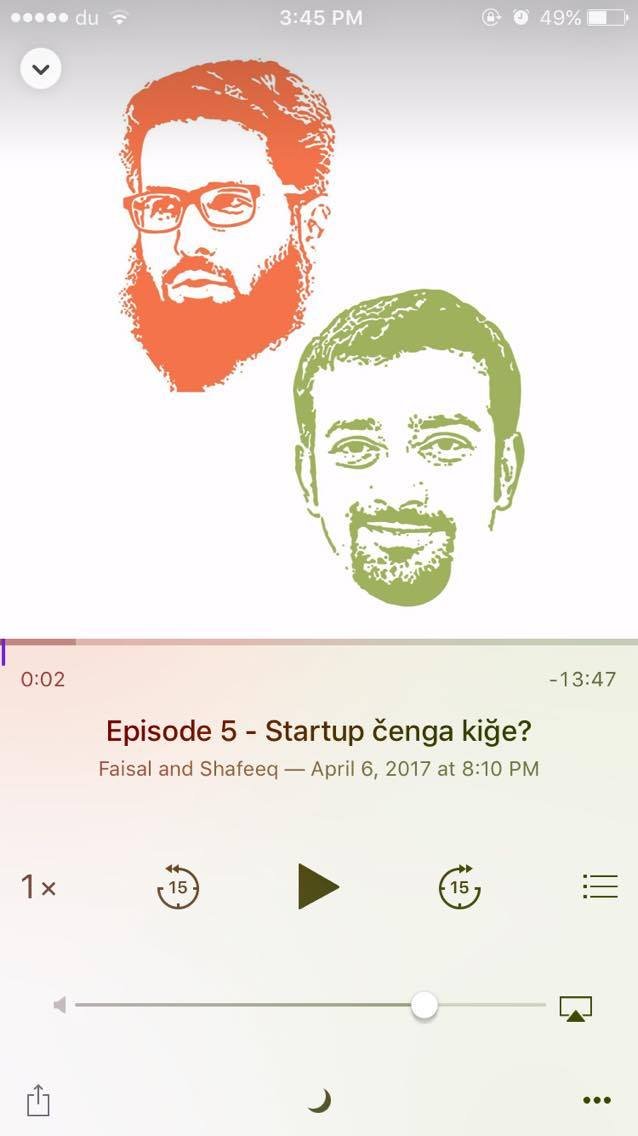 Open podcast app in your iphone
Click on + sign (to add new)
It will ask for url copy from here and paste http://feeds.soundcloud.com/users/soundcloud:users:273921033/sounds.rss
Enjoy! Dua kem yad satai 😉
As student, you can suggest topics for the next podcast by tweeting @ShafeeqGigyani or @esepzai don't forget to share your idea, suggestion about these podcasts in comments.