Almas Khanam Jan has stitched dozens of portraits on flour strainers – an art that has never been tried before. Jan hails from Haryan Kot, a small town in Malakand, Khyber-Pakhtunkhwa. Her home is located at the hillock and for that, the area residents call Jan's family 'Chand Walay'.
Being part of a family of artists, she got the longing for art from her father Talib Jan, brother Kamran Khan and other poets, sculptors and musicians of the family.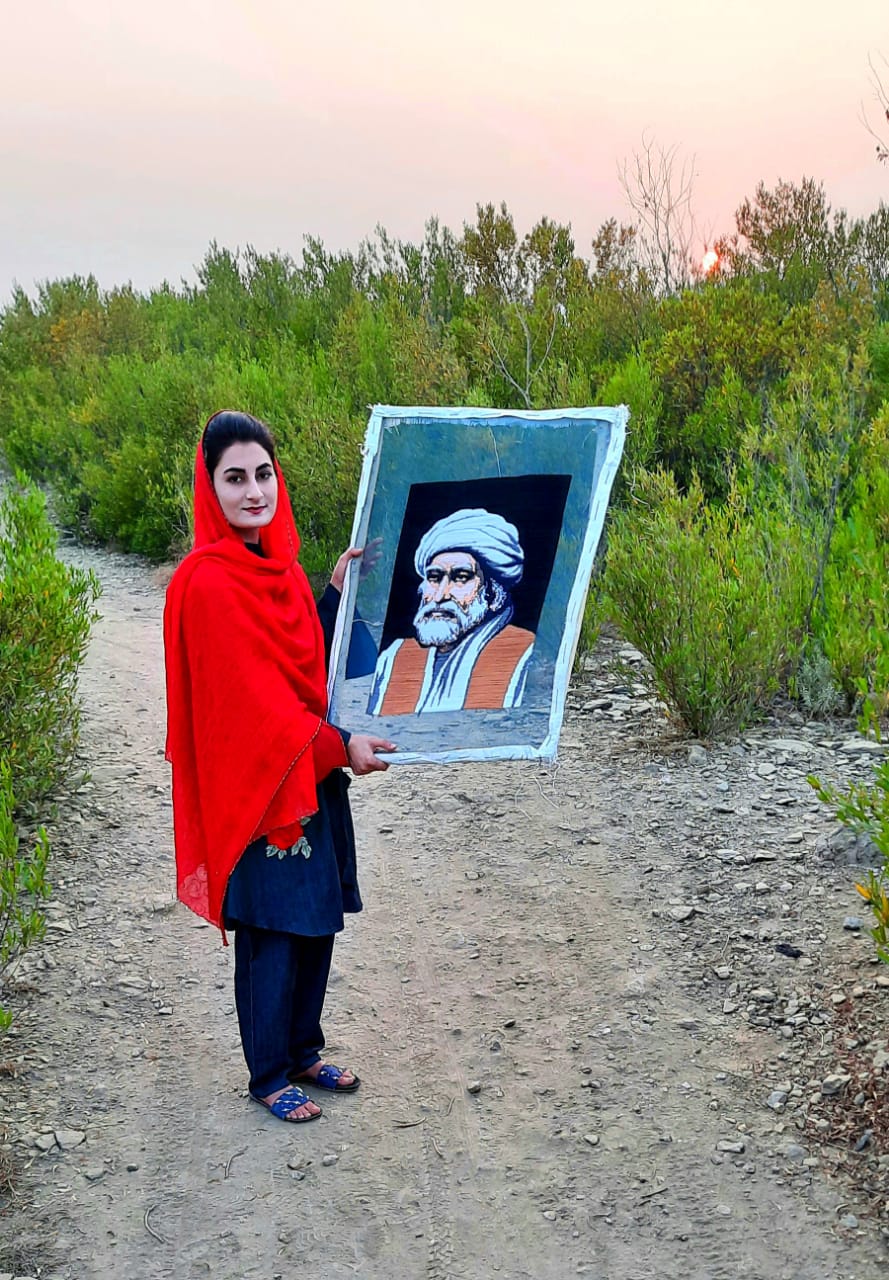 "I have never attended any institute," Jan said. "I wanted to do something new and finally I got the idea of portraying on flour strainers," she said with a smile on her face.
Jan is one of the heroes of the Pakistan Super League (PSL) segment 'Humare Heroes'. In recognition of her distinctive work, she was invited to the National Stadium Karachi on Wednesday where she was introduced to the world.
Speaking to The Express Tribune, Jan said that it took almost 10 days to finish a single portrait on three feet long strainer. "It is not an easy task to perfectly portray with a cotton thread…It takes all my attention," she explained. "It pains my eyes but I love this work."
Jan has made portraits of several renowned personalities, including Abdul Sattar Edhi, Benazir Bhutto, Sardar Ali Takkar, Hamid Karzai, and many others with stitches. She has gifted some of the portraits to them by her own hand. "I will hand over Edhi Sahib's portrait to his son [Faisal Edhi] very soon," she said.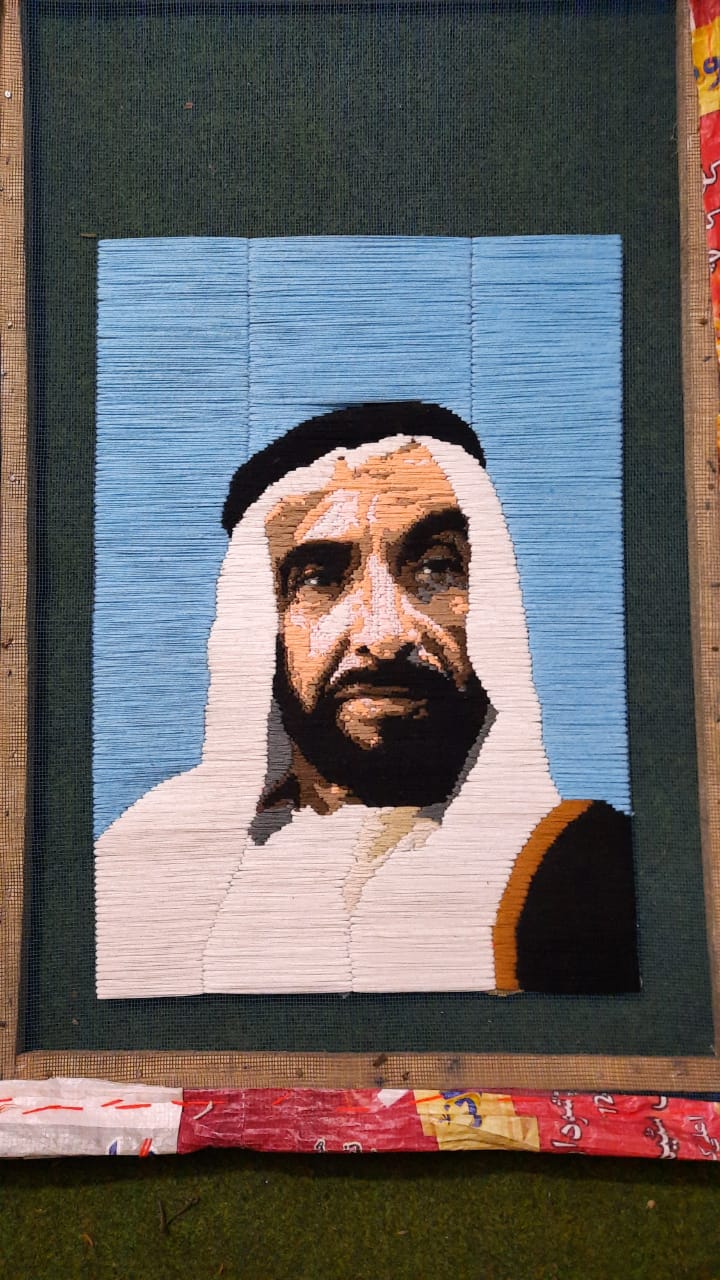 Kamran said that Jan is his younger sister and the entire family supports her passion. "My father is a poet. My elder brother is a musician and another is a sculptor," he said. "All family members are artists and that is God's gift," he smiled.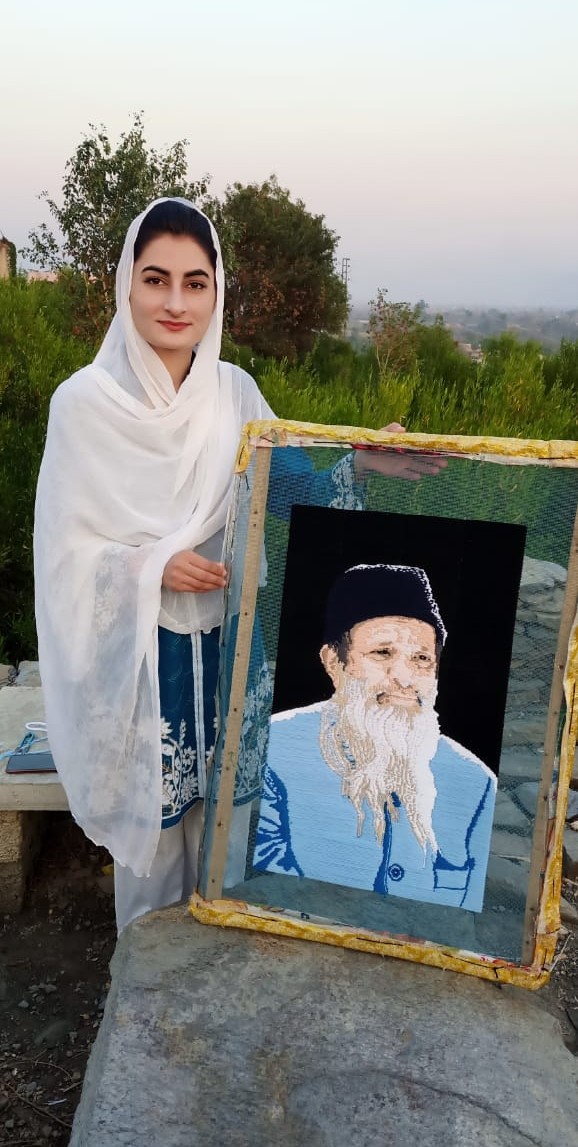 Sharing his feelings about her sister's achievement, Kamran said that it was a great moment for him as his sister was selected as one of the heroes of the PSL 6. "Hope this will open new doors of opportunities to my sister."